The west of the Aveyron departement is the country of «Bastides» . This are the news towns built during the 13th century mainly in south-West.
Theses fortified new towns were usually built to a grid layout, centred on a main square where was the market. All around the square were sheltered arcades.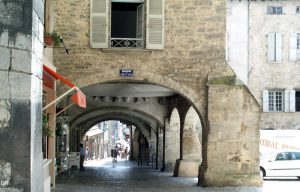 Villefranche-de-Rouergue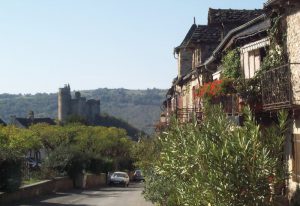 The fonctions of a bastide, decided by the King of France or of the lord of the Land, like Raymond VII count of Toulouse, was to colonize the wilderness spaces, especially of southwest France.
Their inhabitants were often exempted from taxes to incite them to come to live. During the Hundred Years War, the bastides and their fortifications were greatly appreciated.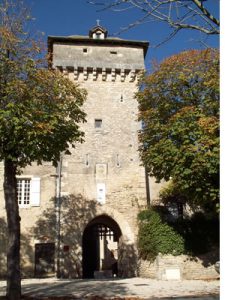 Villeneuve d'Aveyron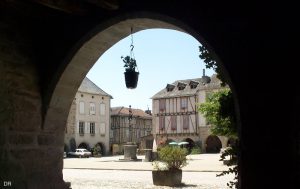 It is estimated that 700 bastides were built in southwest between the begining of the 13th century and the middle of the 14th century. Among them the Bastides du Rouergue (like Villefranche-de-Rouergue, Villeneuve-d'Aveyron, Najac, or Sauveterre-de-Rouergue are places worth visiting.