The Templars villages of Larzac go back mostly to the time of the Crusades and to the creation of religious orders such Templars or Hospitallers. These orders financed by donations had vast territories in Europe and heritage to accomplish their missions to assist pilgrims en route to Jerusalem.
The crusades and the orders of knights
After the conquest of Jerusalem, in 1099 , during the first crusade, some of the Lords stay in Palestine and create the Realm of Jerusalem.Their main objective was to guarantee the free access to the grave of the Christ and of preserving it to the Christian world. And in fact, the stream of the pilgrims becomes more marked toward Jerusalem during the XII-th and XIII-th centuries.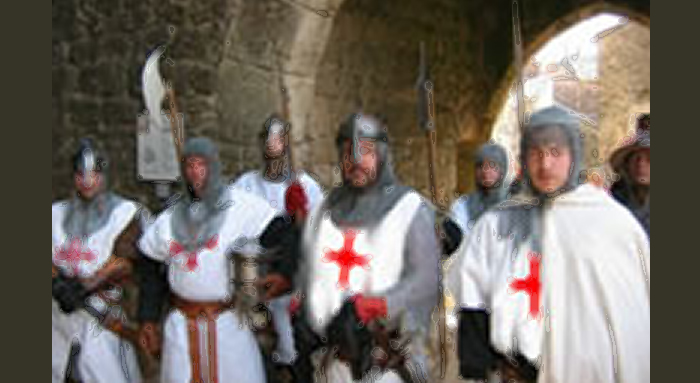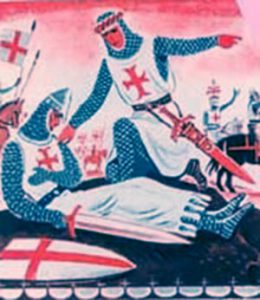 The new orders
Two new religious orders are born. First of all the order of Saint-Jean-de-Jérusalem's hospitable in 1113. Their mission: the residence and the care to the pilgrims. In 1120, a parallel order, Order of Temple is created to assure the safety of the same pilgrims in Holy Earth.
The donations allow these two religious and military orders to organize a real network of rural commanderies as to saint – Eulalie and urban in big cities. The incomes of these domains will be of use to the interview of about knights' hundreds of both orders in Holy Earth.
Big fortresses held by the Orders military and being able to shelter up to 2 000 men , will serve for keeping the realm of Jerusalem to the Christian world. Vessels belonging to Saint-John-of-Jérusalem's order and to the Order of Temple will assure since the ports of Saint Gilles and Aigues-Mortes for the most close, the transfers of money, weapons, horses, men , this several times a year.
The disappearance of the Knights TemplarsThe fall of the city of Acre sounds the end of the Knight Templars who should leave the Palestine. In France, the king Philippe le Bel orders, in 1307 , the arrest of all the Knight Templars of France.
The order is abolished in 1312. It is the Knights of Saint-John of Jerusalem which will collect all the inheritance of the Knight Templars. The power of the Hospitable extends then over more than commanderies 600 since the Scotland in the borders of Poland and Denmark on the point of Sicily.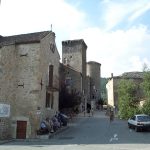 Sainte-Eulalie de Cernon