For who discovers Saint-Geniez d'Olt for the first time, this is a architectural surprise.The big squares, churches, particular built mansions, are the testimonies of a past prosperity.
A part of the convent is today the city hall.

The city was particularly active in the 13th century with its tanneries, its clouteries and its factories of sheets. Products were transported to America. Strong of 5 000 inhabitants, Saint-Geniez was the second city of Rouergue. It was the native town of Guillaume Thomas Raynal. A famous  writer and man of letters during the Age of Enlightenment. Its book, the History of the Two Indies was a best-saller published in 1770 was a best-seller.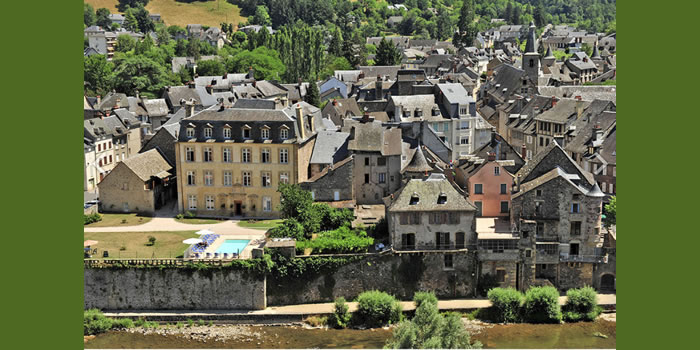 The Revolution put a first blow of stop in the expansion of Saint-Geniez. Its decline became more marked with the competition and the modernization of the other draperies.
Discover in Saint-Geniez the Goelia Camp and the Residence