Saint-Affrique is a small rural town, peaceful and charming especially on Saturday, market day.

But its history goes back a long way.The town

 was a stronghold of the large number of Protestants living in South Aveyron.During the XIXth century,the economy of the town of Saint-Affrique was mainly comprised of spinning factories, for sheep's wool,cotton and hemp.
During the Hundred Years War, it passed to the hands of the English, between 1361 and 1368.
Saint-Affrique was named after the Bishop of Comminges, Affricanus, who was persecuted by the Visigoths and found refuge here in this "vicaria curiensis" in about 495. From 1320, the town jointly belonged to the King of France, the Bishop of Vabres and the Comte de Caylus.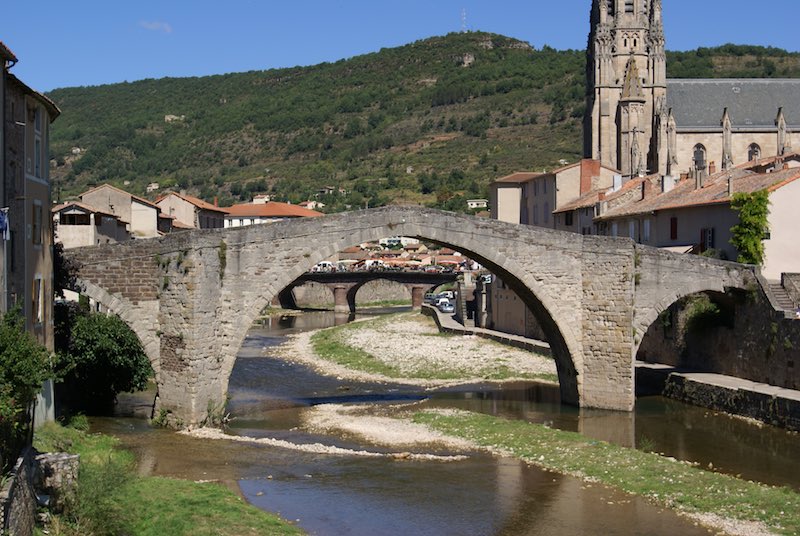 In 1628, it successfully withstood the siege by the army of the Prince de Condé. However, Richelieu ordered its fortifications to be destroyed in 1632. Indeed, Saint –Affrique, like Millau, was one of the rare bastions of the Protestant faith during the Reformation. At that time, there was a wave of violence by religious fanatics in the countryside surrounding Saint Affrique, and Louis XIII dismantled the town as a reprisal.
Other painful episodes in the history of Saint Affrique include an outbreak of cholera in 1854. The inhabitants prayed to the Virgin Mary to deliver them from the illness, and they hollowed out recesses in the walls of their homes where they placed votive statuettes of the Virgin. There are about 60 of these recesses still remaining, two-thirds of which still have the original statuette.
Good hotel. Le 1837
Le 1837 is a old and elegant building.It offers spacious and comfortable suites, private terraces with view on the garden, high standing infrastructure, high tech equipment, a unique atmosphere… Near to the town center, "Le 1837" combines sophistication and services. More informations