Peyre is located at some 7 kilometers downstream from Millau, this village seems to have been sculpted in the rock.Little charming streets and and houses built with volcanic tuff.

But the most impressive and charming is the Romanesque troglodyte church (Saint-Chistophe) from 11th centtury, which was fortified in the 17th century.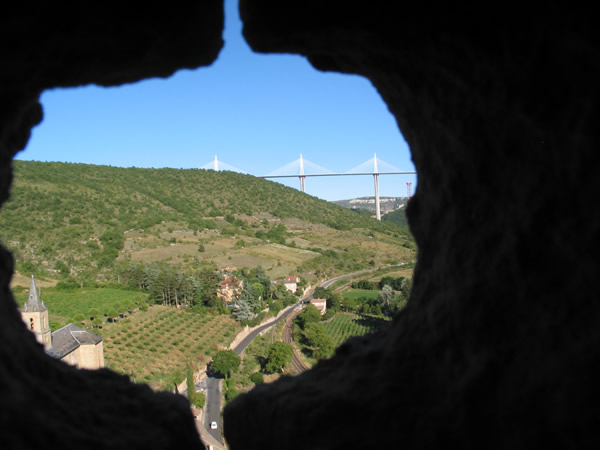 It is a most unusual site, sculpted right into the cliffs, offering exceptional views of the famous Millau Viaduct, designed by Sir Norman Foster.