If you are looking for a good place to stay in Rodez, Hotel Bastide (or Bowling du Rouergue) is an excellent choice for a week-end, or more to discover Rodez ad Aveyron and to enjoy an authentic aveyronnaise gastronomic feast.
Hotel Bastide is renowned for the ambience and its food. Gilbert Bastide will welcome you to his comfortable hotel-restaurant bar and bowling alley, where you can eat and drink all the day long. Hotel Bastide offers you different packages to explore Rodez and Aveyron.
The Restaurant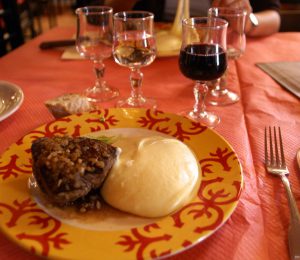 The menu varies according to the season and the market…. The menues are excellent and reasonably priced and you will enjoy some of the best dishes of Aveyron. The chef and his staff will prepare their specialties for you : Selected cold cuts, Aligot (a rich puree made with Tomme cheese, butter and mashed potatoes), Truffles, Stews, Aubrac Beef ribs, Veal cutlet, Duck aiguillette, Aligot with sausage, Beefsteak, Bastide Pie, Crème Brûlée, and many other fine dishes to try in the warm and friendly restaurant or on the shaded terrace…
14 € The Express Menu (lunch) Menu du jour 20 €, menu Rouergat  27 € . Children's menu 9 €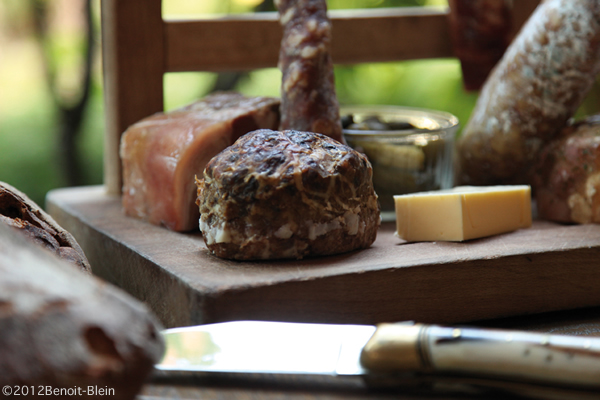 The Bar and piano Bar
Come and relax at athe piano bar where the Barman offers a wide selection of alcoholic and non-alcoholic cocktails.
Feeling peckish ? Choose from the Bowling pub menu anytime, day or night. Fort those who are fancy the sweeter things, we offer a selection of our best sherbet ice-cream. It's for you to judge.
The Bowling Alley has 12 international-standard lanes which were refurbished in 1999 and a friendly atmosphere. You will enjoy the friendly atmosphere.
HOTEL BASTIDE
Bar – Hôtel – Restaurant * * *
12850 RODEZ – Onet le Château
phone : 33 (0) 5 65 67 08 15
3-star Hotel with:
29 rooms with double beds,
9 rooms with twin beds and
3 rooms for families.
At the Hotel Bastide , you'll find all Practical tourist information for the surrounding area. Especially on Soulages Museum
More informations on the website