If you like the pure wild rivers, the canyons of american westerns, you will appreciate the gorgeous and spectaculars gorges of Tarn river. In fact, Tarn River provides opportunities of waters-sports. Fans of canoieng, kayaking and rafting gather there, just near Millau each summer to have a great fun. And here, it is an old passion…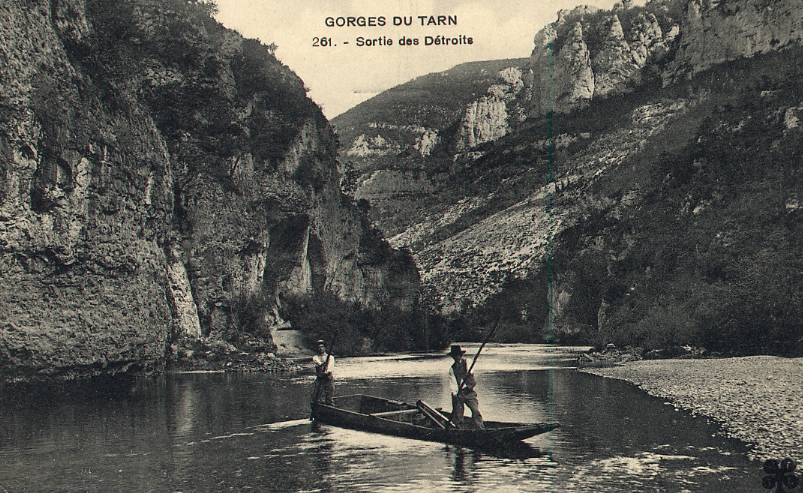 But you can also taste the beauty of landscape on a bike or riding a horse. The beautifuls village as Le Rozier or Mostueljouls are located on the banks of the Tarn river. They were the testimony of the wealth of this beautiful country when the vineyard streched along the banks of Tarn, on terrasses. The terrible phyloxera –disease of the grappes- have destroyed all fields at the end of 19 th century. Today, you can can relish  the Cotes de Millau, good and soul wine.
If you watch the sky, you will see the vulture griffon, in the sky of the Tarn River. Downtown in Millau City, you will observe the highest bridge in the world which was achieved in December 2004.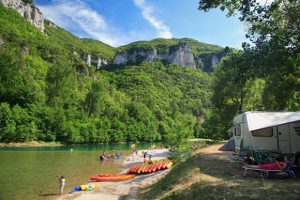 On the banks of the river Tarn, the Camping le Peyrelade located in a marvelous site at the foot of a mediaeval castle is a perfect spot to enjoy all the activities of the Gorges. Canoeing of course…but also canyoning or cycling.
And of course, l'Hôtel de la Muse is one of the best hotel of te region to enjoy the life between Clermont-Ferrand and Millau.
For over a century, l'Hôtel de la Muse et du Rozier has stood as one of the most famous names in the Gorges-du-Tarn area. However magnificent the countryside may be, the Grand Hotel matches it. A beautiful design, in and out, wonderful sight-seeing, perfect services, make it a destination second to none.
More informations