A beautiful village and a beautiful river, the Aveyron, which gave a new name to the ancient Rouergue, and especially a beautiful fortified castle, which gave its name to the village, Belcastel. Located a score of kilometers downstream from Rodez, the castle dates back to the 11th century.
A narrow, five-arched "donkey's' back" bridge spans the Aveyron River. Facing the old bridge is some of the best food in the region.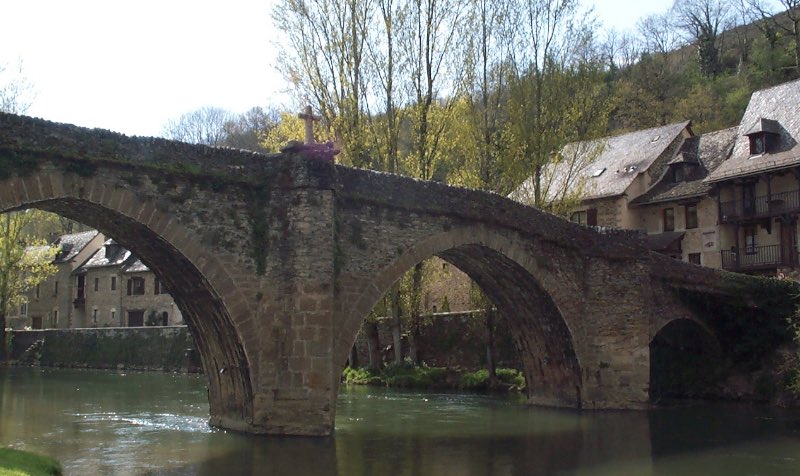 Flanked by one square and five round towers, Belcastel was coveted by the English at the time of the Hundred Years' War, yet they were unable to seize it.
A troop of mercenaries accomplished this exploit in 1370, however, and completely pillaged it, while the poor peasants who had taken refuge there died quickly by the sword. This fortified castle was restored in the 20th century by the architect Fernand Pouillon, who brought it back to life from its ruins.
Castle Visit
There are two possible ways of visiting the castle, each offering a very different vision thereof. One retraces its history and military and religious character, that is, the moat, drawbridge, five-tower enclosure and square Dungeon. The other, upon appointment, shows the visitor solely around the most secret parts of the castle in order to discover architect Fernand Pouillon's restoration.