The Aveyronnais have created boutiques in Paris for their best products. Gastronomic specialties, knives, jewelery, custom-made gloves, coffee flavors… Here is a selection of shops.
A LA VILLE DE RODEZ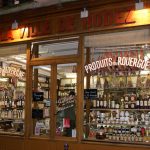 Anyone seeking for exceptionnal french culinary products will find them at A la Ville de Rodez. In Paris, this shop in the heart of Le Marais, is one of best place to find genuine aveyronnaises products. Since it was founded in 1920, it has supplied generations of Aveyronnais settled in Paris with products which could'nt be found anywhere else in Paris. Products with strange names like estofinado, rissoles, aligot.
GEMS OF LUNEL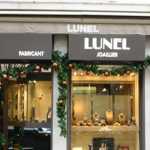 Dominique Frappé, who runs "Bijouterie Lunel" (Paris 16) is graduated from the world-wide known Anet clockwork shool and an expert of gems and jewels, wants his passion to be shared, in the heartiest yet most professional way possible. And be sure is an expert of beautiful artworks! He'll always be there to help and guide his clients – in choosing a pearl necklace, an antique watch, or to the realization of an engagement ring.
GANTS CAUSSE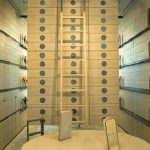 Beneath the arcades of the rue de Castigione (Paris 1), only a few yards from the Place Vendôme, the House of Causse has opened its first Parisian Boutique, in the heart of historical quarter of tailors, boot-makers, glove-makers and other jewels of luxury craftsmanship. Here Causse presents its collections of gloves with their timeless style. Discover our women's collection.
COMPTOIRS RICHARD
Coffee roasting is a delicate and skilled procedure. It is the roasting process, which transforms green coffee beans into a product which can be brewed, and unlocks the aromatic elements of the beans to create the volatile aromas, of which there are no less than 700. With a range of superb blends Cafés Richard is proud to offer you the very finest in coffee. But also in Tea.