The Aubrac plateau,located in the south of the Massif Central,is a revelation for tourists,especially for those doing the trail to the shrine of Santiago de Compostela. Its dramatic scenery, which bears a resemblance to the Scottish highlands, and its wild countryside give the countryside its strong individual character.
This is a mysterious place, where winter snowstorms used to be as terrible as in Siberia. This is why the bell of the monastery of the village of Aubrac (see below),destined to help the lost pilgrims, was called the "bell of the lost".But in Aubrac, each Spring brings with it thousands of species of amazing wildflowers which are a botanist's dream.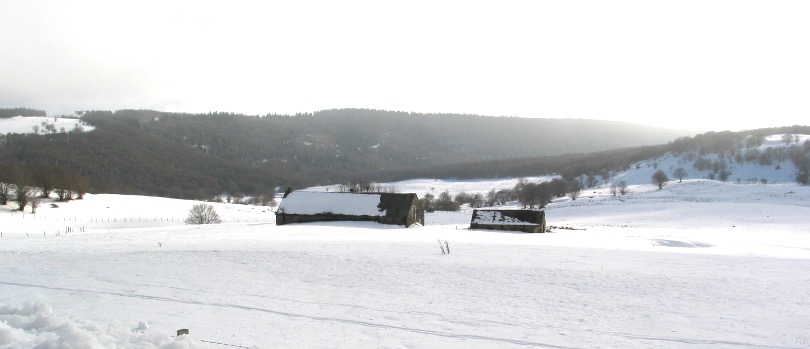 Beware of the wild cows roaming in the Aubrac plateau during the summer! These beautiful fawn-coloured animals with their large pointed horns and beautiful black eye patches seem to have come straight out of some old western movie. Used primarily for meat production, they are especially famous for their flavour.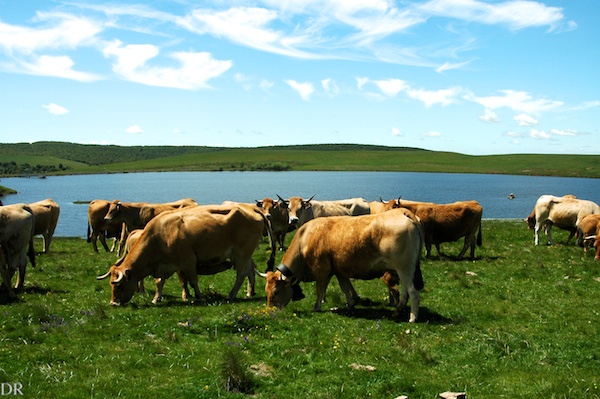 On Aubrac, there are also the famous "burons", special mountain huts where the herdsmen live during the summer with their wild cows. A famous French cheese comes from here, called Laguiole, named after capital of Aubrac. Laguiole is also the name of a world-famous knife, produced in this realm of pastoral tradition. (see below).
Aubrac, is also the name of a famous village for pilgrims (see below) walking towards Compostela in Spain.
In Laguiole, which has been consecrated as the "town of taste", there is a cutlery factory which produces the world-famous "Laguiole" knives. These are very strong pocket knives, with a very particular shape, and they are specific to the Aveyron region.
The factory can be visited.
See also
http://www.made-in-laguiole.co.uk/
http://www.forge-de-laguiole.com/fr/